What if Wisconsin elder law and special needs attorneys had their own writer, editor, and publisher? Someone to research the questions that keep coming up, put together the resources they wish they had, and publish truly practical, timely, and state-specific content. Someone to create what a new generation of lawyers will need to learn elder law and special needs planning. Someone to educate the public about what Wisconsin attorneys can do for them.
As an elder law attorney myself, that's what I wish existed. So I'm dedicating part of my practice to creating valuable resources for other Wisconsin elder law and special needs attorneys:
Fair hearing decisions. I'm going to collect them, publish them online in a searchable format, and publish analysis of the most useful ones.
Special needs planning. There is no Wisconsin-specific guide for special needs planning and trusts, so I'm going to talk to experienced Wisconsin practitioners, write a handbook, and publish best-practice forms.
Medicaid planning. Like special needs planning, there is no Wisconsin-specific guide to irrevocable asset protection trusts, including forms and provisions. So, again, I'm going to talk to experienced Wisconsin practitioners, write a handbook, and publish best-practice forms.
Public education. I'm going to publish information to educate the public about Medicaid and special needs planning and connect the Wisconsinites who need legal help with the lawyers who can help them. You can see an example of this idea at sntwis.com.
Legal education. There are plenty of great seminars and conferences already put on by the State Bar of Wisconsin and WINAELA, but these tend to be full-day, once-a-year events. So I'm going to create bite-sized—an hour or less—CLE in the form of on-demand videos and podcasts.
A little more on a Wisconsin special needs planning handbook
I've just started outlining this book, which I will publish on this site. You can view the briefest introduction and outline here. My work has just begun. But there is no definitive, state-specific guide to special needs planning in Wisconsin, and so I've set out to create one. I'm doing it as much for my own education as anyone else's.
My goal is not just to write a detailed and eminently practical book, but to make it a timely and valuable resource in every sense of the word. I envision an online book that is immediately updated with new developments and constantly improved; one that integrates video and audio continuing legal education; and one that links to online apps for making calculations and assembling documents. Perhaps my vision will never quite make it to reality. It will certainly take a long time to develop, step by step. But I think it's worth a go.
A little more on a fair hearing decisions project
Fair hearing decisions by administrative law judges are important authority in the administration of Wisconsin's Medicaid programs. Yet it's next to impossible to (1) keep up with, and (2) efficiently research the darn things. Instead, Wisconsin elder law attorneys file away whatever good decisions they find or, when their file is lacking, ask for help on the listserv. This approach is hit-or-miss.
What's needed is a systematic approach. Someone should:
Gather all the currently useful fair hearing decisions residing snugly in lawyers' file folders;
Publish those decisions on the web in a searchable format (with the original decision file attached), add a summary and some analysis, and organize them; and
Keep up with new decisions as they are issued, publishing whatever is helpful.
I've informally published a few decisions I've seen shared on the listservs as examples:
Let me know if you think this is a good idea or would like to contribute a decision.
About me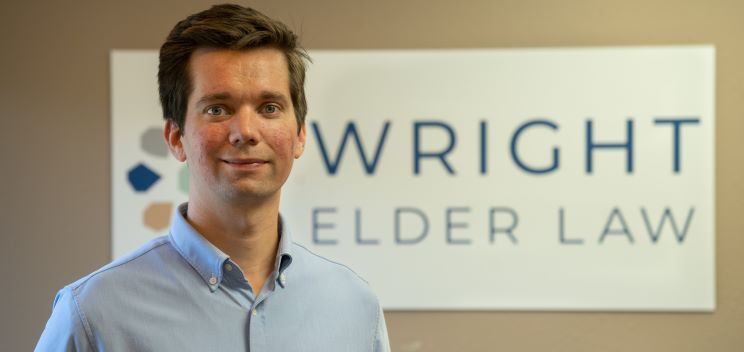 My name is Benjamin Scott Wright. I practice elder law in River Falls and New Richmond, Wisconsin. I fondly remember my short time as an attorney editor at the State Bar of Wisconsin after graduating law school, and I've always loved to write, edit, and publish. That's why I do things like this website.
I know this is an ambitious plan and a big vision. I know it won't all go exactly as planned. But I believe there's an opportunity to create something new and valuable here, and I'm excited to go for it.
You can read more of my story on the About page.
BSW