Elder Law in Wisconsin delivers knowledge and resources for Wisconsin elder law attorneys.
Elder law attorneys have a common challenge: keeping up with the constant changes in our field. As one experienced lawyer told me, "There's a lot of information out there, but you can't read it all and practice elder law and make a living."
Elder Law in Wisconsin aims to make that a little easier by creating new resources for Wisconsin elder law attorneys, starting with fair hearing decisions.
My story
I've been practicing elder law since 2017. Before that, I spent six months as an attorney editor at the State Bar of Wisconsin.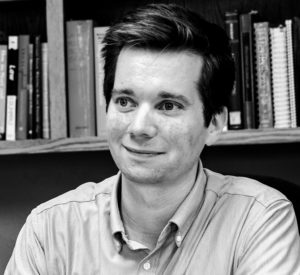 It was exciting to work on the books so many Wisconsin lawyers use and rely on in their practices. My job was to work with attorney authors, update and improve the books, and develop new books. I got to think big-picture and sweat the details. I loved it.
Although my career soon led me into private practice and elder law, I never shook my desire to edit and publish. I had lots of ideas as an attorney editor about how to publish useful information for lawyers. Now I have lots of ideas about the resources I wish existed as a young, new elder law attorney.
I believe in learning, that there's no question that can't be answered with good, creative research. And I believe in writing, that the written word has great power to help people. That's why Elder Law in Wisconsin exists. It's my project to learn, write, and publish the things I want for my own practice. I hope it will prove useful for yours, too.
—Benjamin Scott Wright